The best chicken BEDDING materials
by Jennifer Behm – Chicken farmer| Last Updated 06 February 2023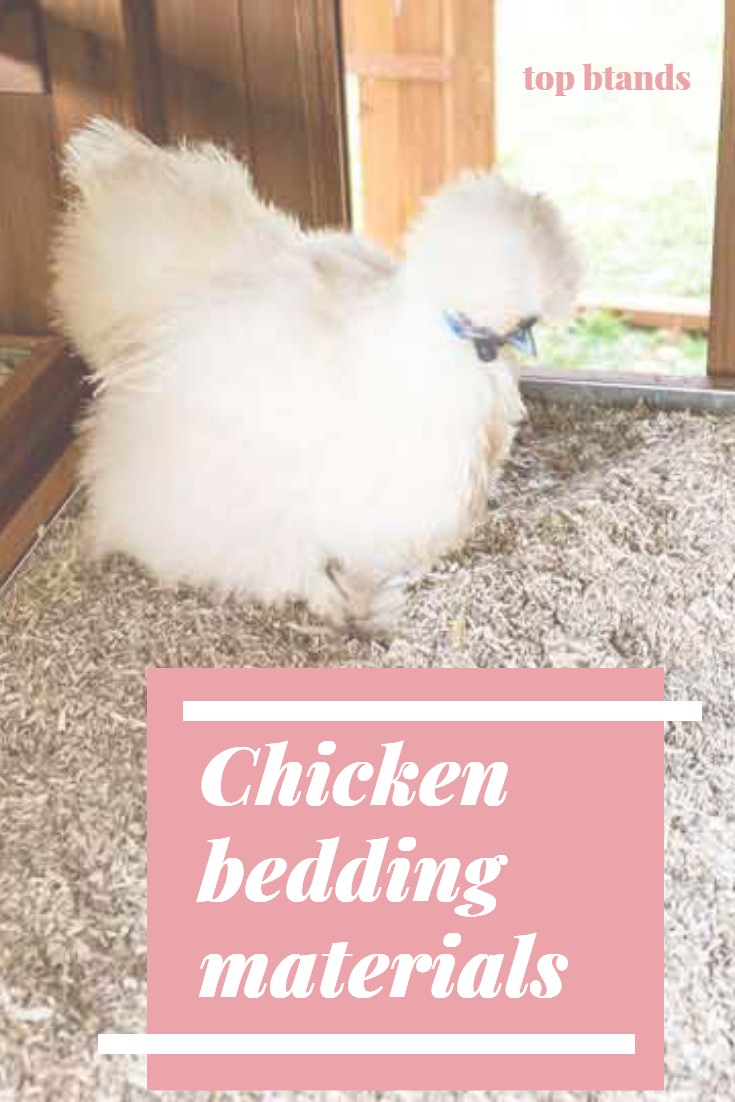 What can you use for chicken bedding?
Bedding is usually spread on the chicken coop floor to absorb moisture, droppings and odors. The bedding layer also acts as a soft surface for chicken legs and warms the bird. You should also put a good layer of bedding in the nest boxes to provide the chicken with comfort during laying and to protect the eggs.
The best floor for chicken coop and run
Read on:
Wood shavings for chickens
Wood shavings (not sawdust) are one of the most popular bedding materials for chickens, as they are very absorbent and easy to use. However, unless you are lucky enough to know someone with a sawmill, these are becoming more and more expensive as the building industry struggles. Shavings are great for keeping odors down and reduce ammonia in the air from chicken droppings that can cause respiratory damage and eye problems. Shavings also provide insulation from the cold ground. In addition, when doing your regular cleaning out of the chicken coop you simply need to turn the shavings with a fork exposing the dry bottom layer. You can then leave a full cleanout until the next time, which makes this form of chicken bedding economical both in terms of time and money.
Shavings must not be derived from hardwoods as there are certain fungi and molds in these that can cause problems. Similarly, sawdust or dusty wood shavings should be avoided as the dust can cause respiratory problems.
But note that when rearing young chicks it is advisable not to use shavings as young birds may peck at the small shavings believing it to be food which will make them ill.
Wood Chips and Bark for baby chicks
Again this is not so easy to get cheaply now. These are not as absorbent as wood shavings and so need to be changed more frequently. The advantage of them is that they can be used for young birds as they are unlikely to mistake the larger pieces for food.
Straw for chicken coop
Straw is relatively cheap and easy to obtain and looks and smells lovely when first laid down. It is warm and provides excellent scratching material for your chickens. They particularly like straw as they enjoy foraging for the grains of oats, barley and wheat depending on the type of straw you purchase. Wheat straw has the best drainage qualities out of all the different available varieties.
When the straw gets a little soiled you can throw some grain into it. The chickens will then scratch around in the straw and this will turn it over and freshen it up for another day. Straw can be rotted down for the garden or spread on the fields. Chicken manure is better than horse manure which is highly sought after by gardeners.
Cedar Shavings
Mentioning a positive fragrance (and that's an uncommon subject indeed where chickens are concerned!), an alternative to ache shavings is cedar shavings. There's much debate as to the strong aromatic nature of cedar shavings as well as their results on chickens' fragile breathing systems, and also it appears the court is still out. To play it safe, I recommend avoiding using cedar shavings with extremely young chicks constrained to a brooder.
However, lots of chicken caretakers have actually used cedar shavings with success in their cages with adult groups, as long as the birds have various other locations to live in besides the cage. If you select cedar shavings, they're simple to find at pet-supply stores however are a little much more pricey than pine; they do truly smell great and also job as a natural insect repellent.
Hay – poultry bedding
Hay should not be used for bedding as it has poor drainage qualities and will too quickly get damp which can cause fungal spores to grow that can cause aspergillosis. This disease is contracted by inhalation when there is a high spore count in the air which can happen in a relatively short period of time given the right conditions.
Sand
Sand, when made use of as cage bedding, is an outstanding and also very clean choice for those who have the time to commit to it. While pricey at first, compared to the choices listed here, sand as bed linen in the coop need just be replaced once or twice a year if carefully cleaned up and contained.
Sand dries out extremely promptly and also can be passed on with a rake to employ the deep-litter approach (reviewed listed below) or scooped with a pet cat litter scooper when made use of in little coops. Sand is the floor covering product of choice for outside runs that are exposed to the components frequently: It does not break down, it dries out quickly as well as it functions as a great product for dirt baths. Your hens will certainly love it, as my own do. Make sure to make use of home builder's sand (found at home-improvement stores), as sandbox sand is as well great and also tends to clump.
Grass Clippings
If you have sufficient, lawn clippings are one viable cage bedding choice, yet they have a few downsides. Trimmings have a tendency to retain wetness as well as break down promptly. They also dry, diminish and also scent. If you choose yard trimmings in the cage, make certain they come from a backyard that hasn't been sprayed with pesticides, fungicides, herbicides or various other chemicals. Chickens will certainly pick at anything and whatever in their cage– bed linens is no exemption, especially if there are bugs in it!
Shredded Leaves
This is an option if the leaves are finely shredded so they dry swiftly. Whole leaves take a long period of time to break down and are vulnerable to nurturing dampness, sticking as well as matting. Wet leaves make an unsafe surface area that can cause splayed legs or bumblefoot, particularly in more youthful, expanding birds.
Shredded paper

for winter
If you are lucky enough to have a source of shredded paper this makes an ideal bedding material for your chickens. I suggest you contact local businesses as they often have piles of papers that are often shredded nowadays for confidentiality purposes. Friends and relatives will also be able to help out and this is a great way of recycling. It will be a good idea for you to invest in a paper shredder if you don't already have one. This will soon pay for itself with the money you save from not having to buy bedding for your chickens. Paper is a good insulator and again will make a good winter choice. When raising young chicks paper is ideal as it will help keep the chicks warm. Paper will however have to be changed more frequently than other forms of bedding as it soils quickly, however it is cheap enough that this isn't a real problem.
You can dispose of the paper by burning it and use the potash from the burnt remains for your garden, which along with the chicken droppings should ensure that you have the most fertile soil in the neighborhood.
Whatever type of bedding you choose always keep it as clean and as dry as possible as the happier and more comfortable your chickens are the more eggs they will give you.
Hemp chicken bedding
Although not yet easily offered in every feed shop, hemp is also an imaginative as well as a reliable bed linen option for poultry coops. This material has little dirt as well as is extra absorptive than yearning shavings and straw, which maintains the clean-up efficiency of the other bed's linens. It is additionally much less acidic and also is much better at regulating ammonia odors. Several hemp processors have promoted the plant's composting capacity, which is an added advantage for regenerating your soil as well as supporting even more of a permaculture setting. Remember that no matter what bed linen material you opt for, most will need to occasionally be cleaned completely and changed with fresh bed linens. A healthy and balanced coop (as well as a group) is a tidy coop.
Bedding for Young Poultry Chicks
Even from a very young age, baby chicks will produce a lot of mess, so bedding will need to be changed frequently. As with older chickens, bedding should not be allowed to get too wet and young chicks are even more susceptible to health problems arising from damp bedding.
The bedding for the poultry chicks should not be too small, i.e sawdust or very small shavings should not be used as the young chicks will mistake this for food and make themselves very ill. We prefer pine shavings of at least an inch thick. You should also make sure the shavings have not come from wood that contains aromatic oils such as cedarwood, as breathing these in can irritate a chicks' lungs leading to long-term respiratory problems.
Shredded paper can be used once the chicks are a bit stronger and this is better than flat sheets of newspaper which can become very slippy quickly. Exposure to slippy surfaces when the chicks are very young can lead to a permanent deformity called 'splayed legs' or 'spraddled legs'. Such a deformity can affect how they are accepted in the flock as adults and treated by the other birds.
Some people also use a fine wire over a newspaper, which gets around the slippy surface problem. The wire can be washed down daily and the newspaper changed. Great care must be taken though to ensure that there are no sharp edges on the wire to damage the chicks' feet.
The best type of nesting material
Hay
Is not recommended for bedding, but it can be used for nesting material. It is softer than straw and quite warm. however hay does not drain well and rots quickly and is particularly susceptible to spreading chicken mites, so if you use hay, dust it with mite powder.
Wood Shavings
This is not recommended if you are intending to hatch chicks, as the young chicks may mistake the shavings for food. You should also never use sawdust as its fine particles may cause respiratory problems in your chickens.
Shredded Newspaper
Shredded newspaper is a good nesting material. It is warm, economical, absorbent and soft. You can shred your own paper, or contact a local business that may be able to supply you with their shredded paper.
[table "40" not found /]
Straw
Straw, unlike hay, is a great nesting material and it is warm, absorbent and pleasing to the eye. Wheat straw is the best in terms of insulation and drainage, though oat and barley straw are also good. Change it often and dust it with mite powder to prevent chicken mite infestations.
The more comfort and privacy you give your hens to lay the more likely they are to use the nest boxes. However, if you let them run free then don't be surprised to find you have to do a bit of searching around to find the eggs. If the weather is nice they may lay in bushes or on grass cuttings, in fact anywhere they feel safe and comfortable.
For the Coop
For the poultry cage, it appears pine and cedar shavings would win once more. (Once more, this is my post as well as my opinion!) For all the reasons stated previously, shavings are the perfect material to line the coop. Making use of the deep-litter technique guarantees that even the bed linen doesn't go to waste as well as doesn't need a substantial financial investment in trash to have a healthy choice for your flock.
For the Run
For an exterior run, sand is the victor. Once again, it dries fast, doesn't break down, can be conveniently committed utilize the deep-litter technique, and also your flock will like to dust-bathe in it. I've never ever changed the sand in my run; I have actually just included in it, as the dust-bathing poultries toss it out!
Top Bedding for Chicken coop in 2022 Review
Read More from prestigequeen.com :
Best Chicken Nest Pad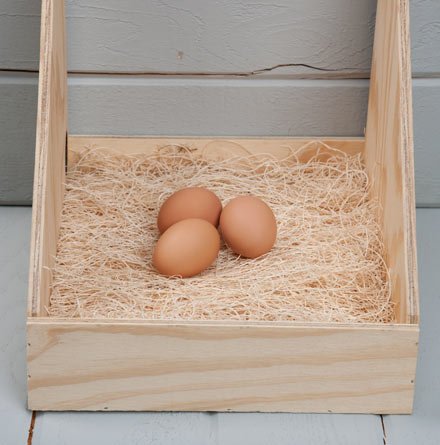 Duncans Poultry Excelsior
Classified as the best overall bedding, the Duncans Poultry Excelsior Nest Pads are made with the highest quality on this list. They're available in a pack of 40, which is much more than the other products on the market. And each square measures 13 by 13 inches, making it suitable for most standard nesting spots.
Additionally, the nest pads prevent the eggs from breaking and keep them clean, given the thick material. They're also responsible for drawing the moisture from the chicken's droppings, making your cleaning process quicker.
Design & Materials
The product itself comes with 40 squares made from an excelsior material. Excelsior is great for chicken bedding because they're fresher than other substances and they make egg-gathering a quick and easy process.
Given the high quantity, quality and thick material of these nest pads, they're recommended for anyone needing a large amount of bedding for their chicken coop. Not only that, but they're great for those of you with chickens planning on laying eggs, since they help to keep the eggs safe, clean and healthy.
Pros:
Comes in a bundle of 40 nest pads for long-lasting use
Thick material prevents eggs from breaking
Able to keep the eggs clean and healthy
Cons:
One of the most expensive products on this list
Best Hemp Bedding for Chickens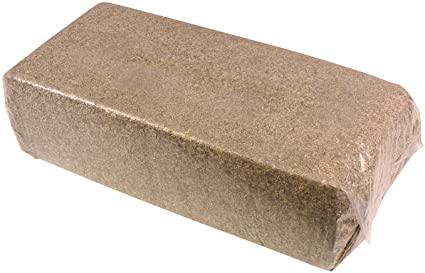 Hemp bedding
Available in a 33-pound bag, this Hemp bedding is great for anyone with a large chicken coop to care for. The 33 pounds of this bedding substance presents a soft and comfortable space for your chickens to roam, and it's able to trap unwanted ammonia and odors.
Even more, it can absorb up to four times its weight and creates minimal dust, making it great for chickens that are either nesting or running around. It's easy to use because all you're required to do is spread the substance and then mist it in order to activate the absorbing properties.
Design & Materials
As for the design, this Hemp bedding is made from a hemp material, which is great for a higher thermal rating. And it's a great all-natural choice since it's free of chemicals and dyes.
Because of its eco-friendly, all-natural and high quantity, this Old Dominion hemp bedding is recommended for anyone wanting a healthier option for a larger amount of chickens. For your convenience, it's suitable for either running or nesting areas of chicken coops.
Pros:
Eco-friendly
Easy to use
Available in a 33lb bag
Cons:
Previous customers claim that it's difficult to scrape this bedding out while cleaning
Best Chopped Straw Bedding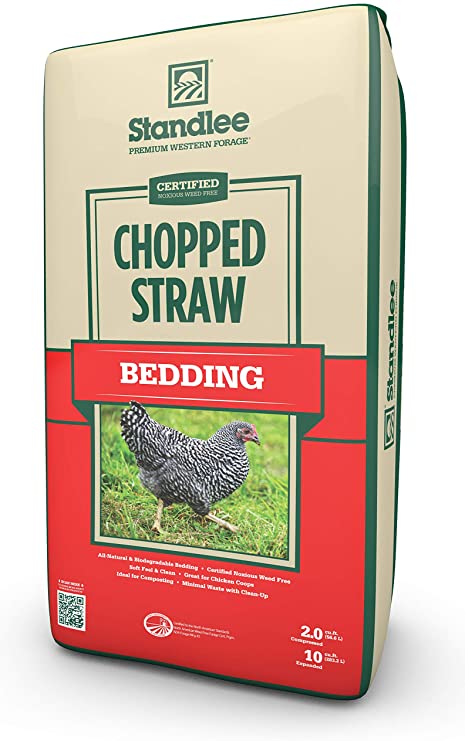 Standlee Hay Company
Standlee is one of the most high-quality brands on the market known for releasing reliable and effective chicken-farming products. This product in particular is great for anyone needing a bedding that's suitable for various different animals. Not only does this contribute to its versatility, but it's also versatile because of its ability to turn into compost.
This wheat or barley chopped straw makes it great for cleaning as well, given the easy-clean thick straw consistency. And it's extremely easy to handle, making it great for setting up larger or smaller chicken coops.
Design & Materials
The bedding itself is represented as a wheat and barley straw material, making it great for spreading over large areas. And it's also all-natural, biodegradable and certified weed-free.
It's recommended for anyone wanting a straw to use for different animal cages and is super easy to clean. The straw material is easy to handle, since you can spread it across larger areas, and it creates minimal waste for the clean-up process.
Pros:
Versatile, since it can be used for various animals and can be composted after use
Creates minimal waste for cleanup
Easy to handle
Best Premium Chook Bedding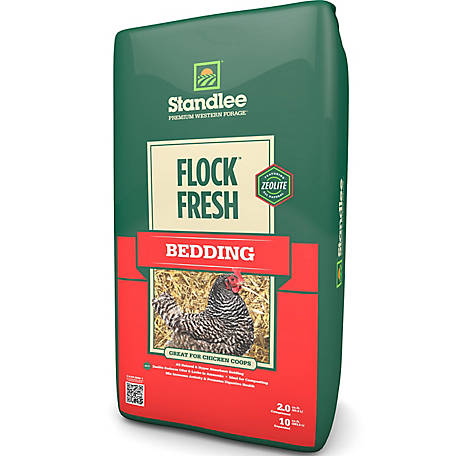 Standlee Hay Company Flock Fresh
As mentioned previously, Standlee is a great brand for purchasing products in the chicken farming industry. Not only is it available for an extremely affordable price, but it promotes your chickens to move around, since the specific blend of this bedding increases foraging.
Additionally, it's also great for garden-use after it's been composted, and it features an all-natural and hyper-absorbent material. The bedding itself is capable of reducing the amount of odor in your chicken coop, and it even locks in the ammonia, making it healthier for younger and adult chickens.
Design & Materials
This bedding from Standlee Hay Company features a mixed blend of chopped straw, alfalfa and zeolite. Each material in this blend works together to make the bedding great for increasing coop activity and providing a safe place for your chickens to roam.
Overall, this affordable and high-quality blend of bedding from Standlee Hay Company is recommended for anyone needing a healthy and safe bedding while on a tight budget. It's most suitable for thin spreading and high-activity areas of your chicken coop, given the small pieces of chopped straw.
Pros:
Affordable
Promotes coop activity
Safer than others, since it locks in ammonia and unwanted odors
Cons:
Works best for thin spreading, so it's not recommended for nesting purposes
Best Chicken Nesting Pads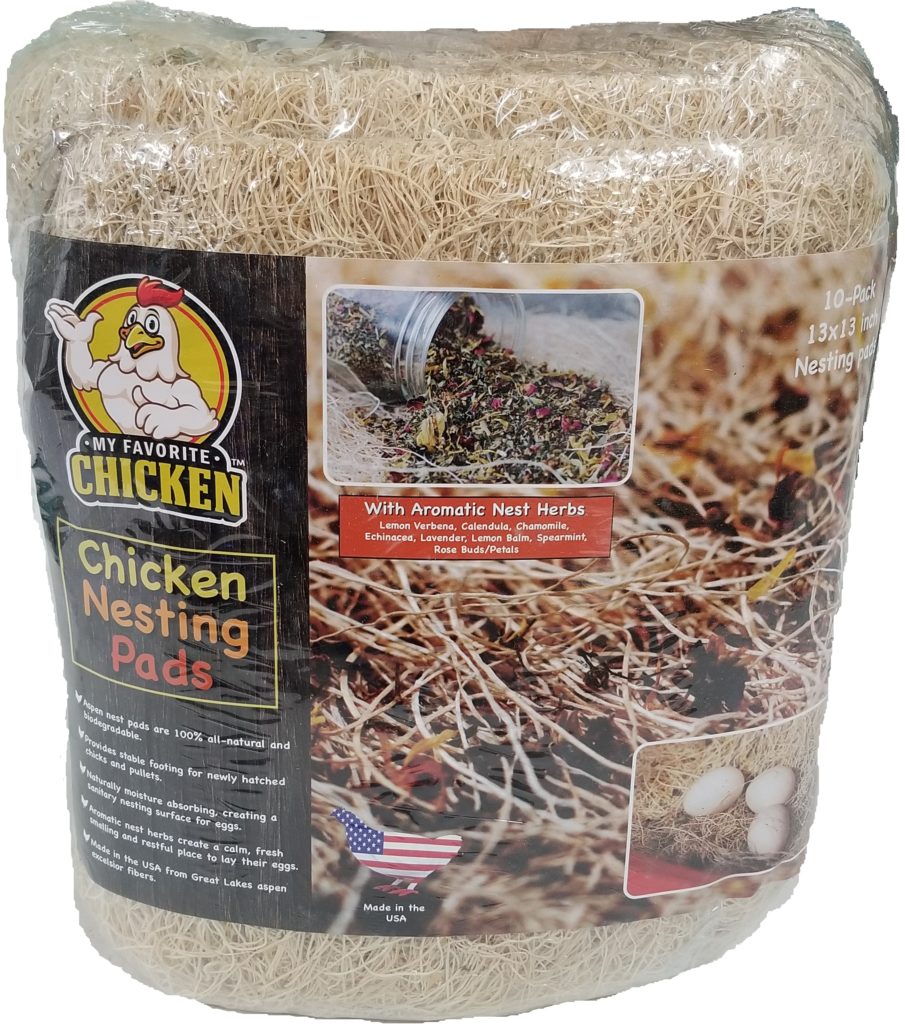 My Favorite – bedding for chicken nesting boxes
Named the best-smelling chicken bedding, these nesting pads from My Favorite Chicken help to provide better quality and hatch-able eggs. It's a more economical option because their thick construction makes them more long-lasting and easy to re-shape.
They're also easy to place in and take out of nests, and they can help to allow for faster egg-collecting. As for safety, they can draw in the moisture from your chickens' droppings, keeping them dry and healthy while sitting in their nest.
Design & Materials
This particular product from My Favorite Chicken comes in a pack of 10 pads that are each 13 by 13 inches. They're specifically made form an excelsior material that's great for nesting because these ones in particular have added aromatic and organic herbs as well as edible flowers.
Given the shapable and user-friendly design of these nesting pads, they're more recommended for those of you worried about having a healthier option for your chickens. They feature a fresh smell that doesn't contain any artificial scents, colors or preservatives.
Pros:
Features a fresh scent of edible flowers and organic herbs
Shapeable nesting pads
User-friendly, since they're easily cleaned and make for easy egg-collecting
Cons:
Comes in a pack of 10, which is less than others and won't last as long
Best Pet Select Bedding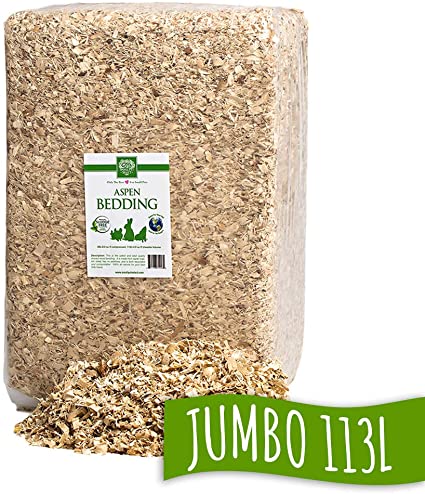 Aspen – wood shavings for chickens
The Small Pet Select Aspen Bedding is classified as the most-eco-friendly because the material can be composted and recycled after you're done using it. To compost, you can simply collect the bedding out of the coop when it's dirty enough, and then place it in a pile to decompose.
This certain bedding from Small Pet Select also represents a dust-free material, so you don't have to worry about your chickens creating dust as it's spread throughout their coop. This makes it especially great for both resting and nesting areas of your chicken coop.
Design & Materials
The material is specifically made out of an Aspen substance. Aspen is made from the savings of logs, and it's a suitable substance for safe and natural properties because it doesn't have any additives or irritants.
This aspen wood bedding in particular contains kiln-dried shavings that can make the product extremely absorbent. Given this, in addition to it's compostable and recyclable properties, this bedding is recommended for anyone wanting a more eco-friendly option.
Pros:
Acts as safe and natural bedding with no additives or irritants
Recyclable and compostable
99% dust-free
Cons:
Because of the smaller shavings, it's more recommended for smaller chickens
Best Pet Excelsior Nesting Pads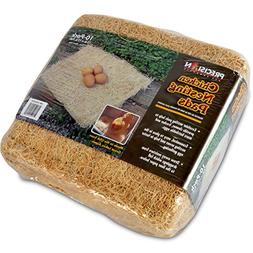 Petmate Precision – bedding for chicken nesting boxes
Made with a high-quality excelsior material, these Petmate Precision Pet Excelsior Nesting Pads are great for anyone collecting eggs while on a budget. They're responsible for drawing in moisture to the pad's backing to keep the eggs clean and dry. And they help to encourage the eggs to stay in one place, since the material cushions the eggs within the straw.
Even more, the nesting pads can easily be modified while still holding their shape, since they have a thicker and denser construction. They're only available in a 10-pack, but their thicker construction gives them the ability to last for longer periods, making up for the smaller quantity.
Design & Materials
This excelsior material is great for egg-laying chicken coops because they keep the eggs dry, clean and in the same space. The material even has biodegradable and compostable features, giving it more eco-friendly properties.
Because of the cushioned surface as well as the beneficial egg-laying features, this excelsior bedding is specifically great for people needing a premium-quality bedding for their nesting areas.
Pros:
Keeps eggs cushioned in the same place
Easily modified
Affordable
Cons:
Only available in a 10 pack
Best Chicken Coop Odor Eliminator Bedding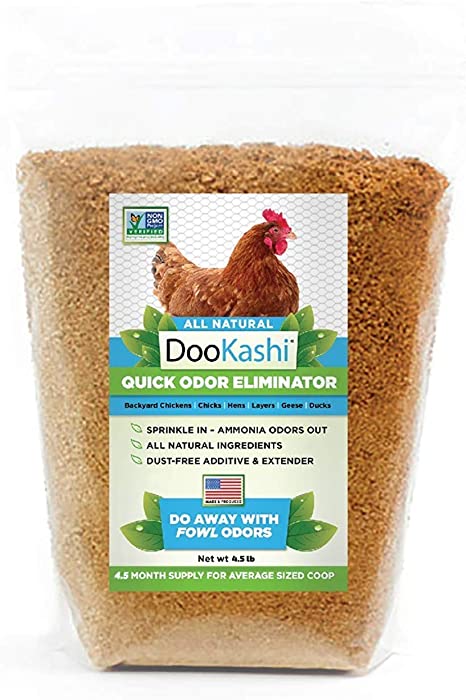 DooKashi – poultry bedding
If you're looking for a healthy and organic additive to place in your already-existing chicken bedding, then you may want to consider using this DooKashi Compost Accelerator. It helps to eliminate ammonia and neutralize the odors that are present in your chicken bedding.
And this spread helps to decrease the overall amount of dirt and waste build-up. It can even prevent waste from building up over time. Given the fact that it eliminates ammonia from the bedding, it helps to improve your chickens' respiratory systems and eye health.
Design & Materials
Th This compost accelerator is specifically presented as a mixture of selected rice bran, blackstrap molasses and orang is probiotics. It's available in a two-pound bag, so it can last for up to a few months if you spread it onto your chicken bedding every few days.
Given the health benefits as well as the easy-to-use properties of this compost accelerator, it's recommended for everyone to use for their chicken bedding. Regardless of the specific type of bedding that you have, it's great for keeping your bedding healthy and natural for your chickens to remain in good health.
Pros:
Eliminates ammonia to increase birds' health
Neutralizes pet odors
Decrease dirt and waste build-up
Cons:
Only acts as an additive to bedding and isn't bedding itself
Best Shaving for Chickens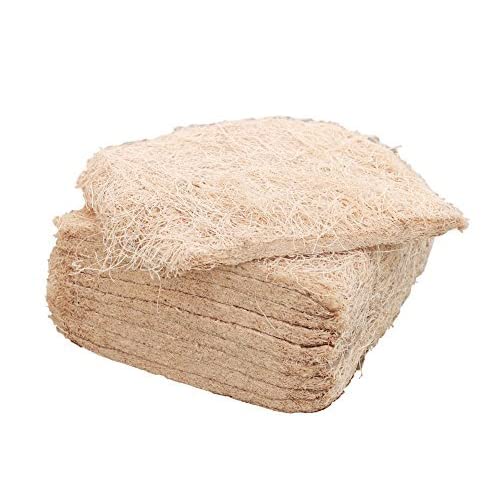 MagJo Pet Excelsior Aspen – pine shavings for chickens
Offering a 12-pack of nesting pads, these excelsior aspen shaving liners are beneficial for practically every chicken coop. Each liner measures 13 by 13 inches, and they're already pre-assembled so you only have to place them into the chicken coop areas.
Each individual square comes with kraft paper on the bottom, which helps to keep the liner held together. This makes installing the liners easy, and it also lessens the amount of work that you have to do during cleanup.
Design & Materials
Aspen shavings are especially beneficial for chicken coops because they're classified as a healthier type of wood shavings to use then pine or cedar wood shavings
Because of the easy-to-use properties and high quantity that you get with this product, the MagJo Pet Excelsior Aspen Shaving Nesting Liners are recommended for anyone wanting a quick and easy clean-up process.
Pros:
Features kraft paper on the bottom of the liners to keep the shavings together
Easy-to-clean design
Aspen is healthier than other types of wood materialss
Cons:
Can't be composted after using them
Best Hemp Bedding Chickens for Winter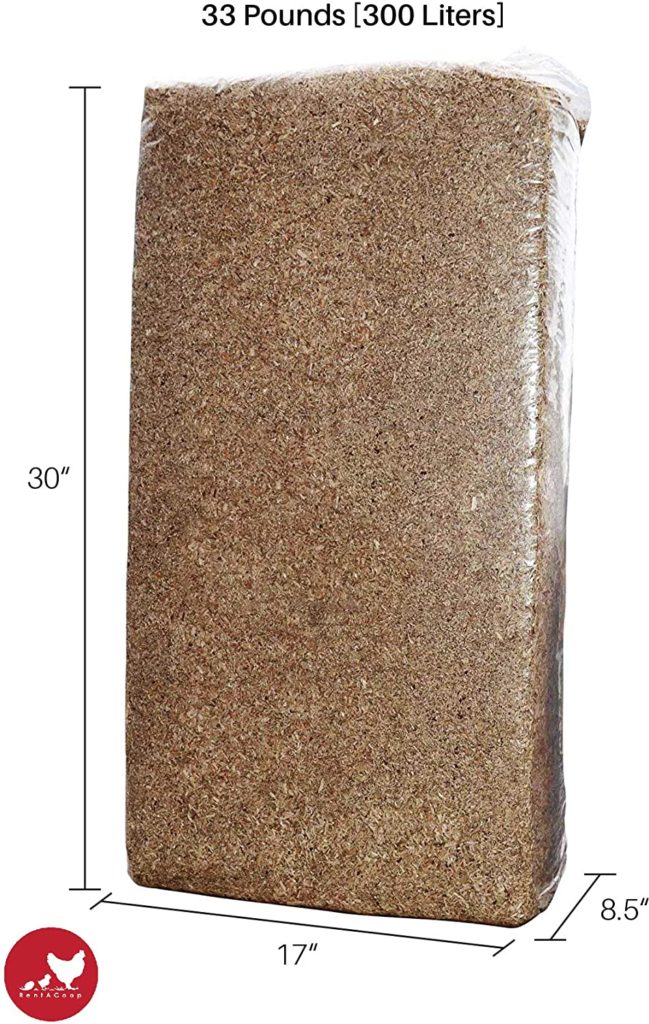 RentACoop – hemp chicken bedding
For those of you looking for a great composting disposal as well as the best safety features, this hemp bedding from RentACoop is the most suitable for you. The hemp material is able to absorb the moisture from waste and smells better than other wood shaving bedding on the market does.
It's a great source for composting, since it takes a lesser amount of time to compost than wood or other types of bedding materials do. This bedding is also beneficial for those of you that need a bedding source for a variety of different animals, since it doesn't come in squares and can simply be spread across any type of cages.
Design & Materials
The hemp material used for this bedding was grown without the use of pesticides or insecticides, so you don't have to worry about any chemicals negatively impacting your animals. And it's available in a 300-liter bag, which measures 31 pounds and lasts for long periods.
Since hemp is sourced from a natural plant and doesn't have any chemicals on it, it's a great bedding for composting. And it's able to last for long periods, making it recommended for those of you needing a more natural and safe type of bedding for your chicken coop.
Pros:
Acts as an excellent source for composting
Hemp in this bedding is sourced without any pesticides
Available in a 300L bag
Cons:
More expensive than some other bedding on the market
Chicken coop Bedding – Buyer's Guide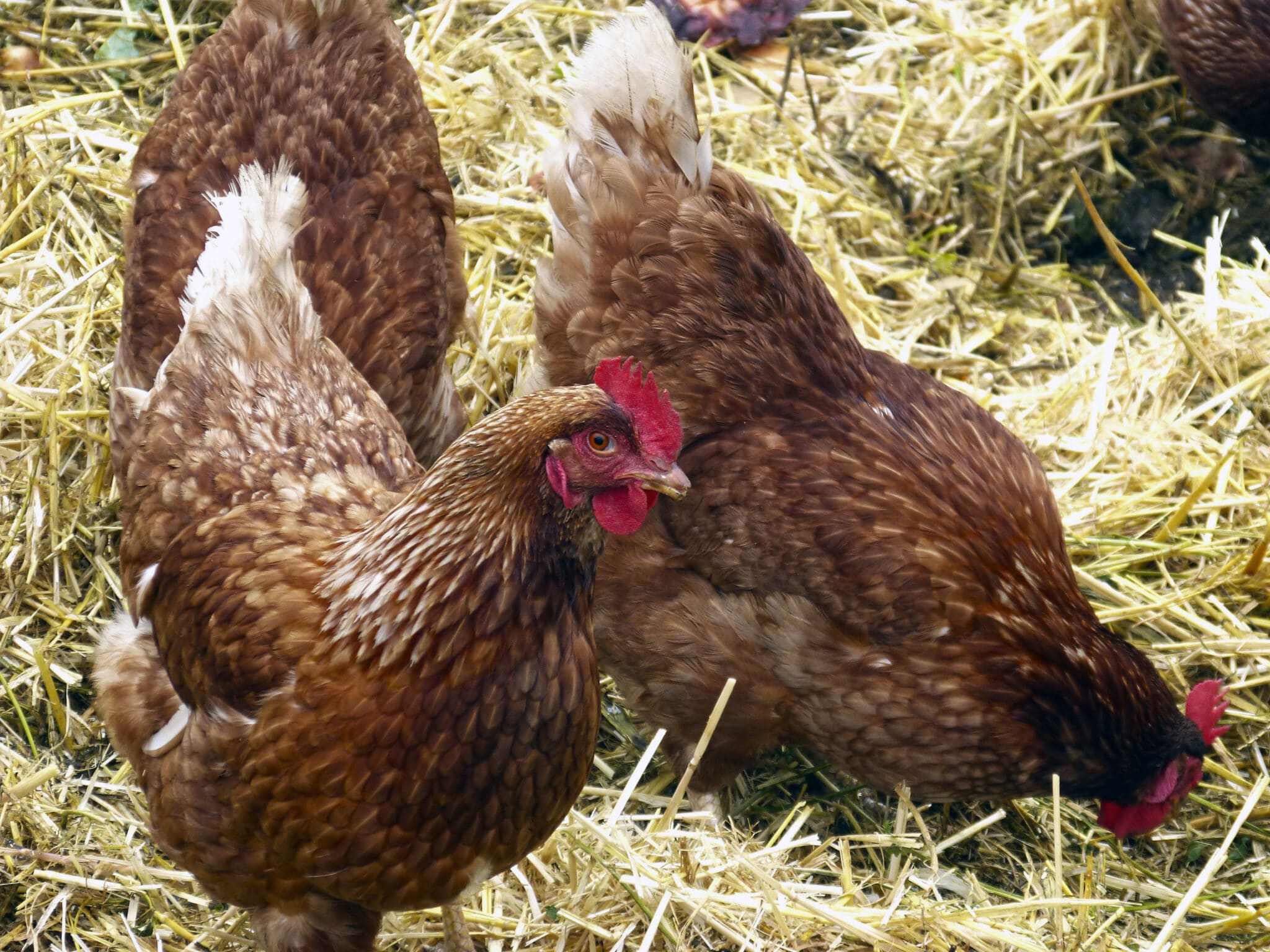 Factors to Consider Before Purchasing
Type of Material
It's important that you consider what type of material you need for your chicken bedding. There are various types of material on the market, giving you the ability to choose the best one for your chickens.
Excelsior
Excelsior is one of the most common types of chicken bedding materials because of its soft and comfortable features. It's essentially made from softwood shavings from logs of wood. The wood can be anywhere from pine to cedarwood, so you also have the ability to choose between the type of excelsior wood. The shavings are easy to spread, and they're absorbent for chicken waste.
Hemp
Hemp is also common because of its safe and natural properties. It's sourced from a plant, so it smells fresh and is super absorbent. Additionally, it composts faster than other types of materials.
Aspen
Lastly, aspen is another type of material that's great for chicken bedding because it acts as wood shavings that can be spread across larger surfaces. Given that, it's suitable for both nesting and resting areas of your chicken coop.
Quantity
It's also important to consider how much of the particular bedding material you have since this will determine how long you can use the bedding for. Most chicken bedding products will either come in a loose blend or packed into nesting pads. Both have their benefits, but it's still important to consider both in order to determine the best one for you.
Loose-blends of bedding are great for lasting longer periods since you have more material. And they also give you more control over how thick the spread is. They're even beneficial for various types of animals and for various types of cages. Unfortunately, they can be more difficult to clean up, since they're spread all over.
On the other hand, packed nesting pads are great for cleanup and installation, since you're only required to place the pad inside of the chicken coop. They're already shaped for you, and many of them are re-shapable to ensure that your chickens are comfortable. They're only suitable for certain-sized chicken coops since they're already packed into shapes for you.
Conclusion
Overall, making sure that you have the right kind of chicken bedding is important in keeping your chickens comfortable. The right bedding will essentially keep their nesting areas and cages clean, and it will keep their eggs safe and clean as well.
But finding the best chicken bedding for your chicken coop can be a difficult process. After reviewing each of the products above, hopefully, you can more easily find the best chicken bedding for your specific purposes. Once you've found the product with the best material, quantity and price for you, you're recommended to purchase it for your chickens and their coop.
Read more from prestigequeen:
References: