Chicken Coop Fox Proof
by Jennifer Behm – Chicken farmer| Last Updated 11.12.2020
Whether you live in an urban area or one that's more rural, foxes can live in practically any type of environment and hide anywhere within your neighborhood. That being said, they'll need a source for food, and your chickens are likely to be the top priority of those foxes. Not only do foxes love chickens, but seeing a bunch of chickens all in one place can encourage them, even more, to try and break into your coops.
Reed on: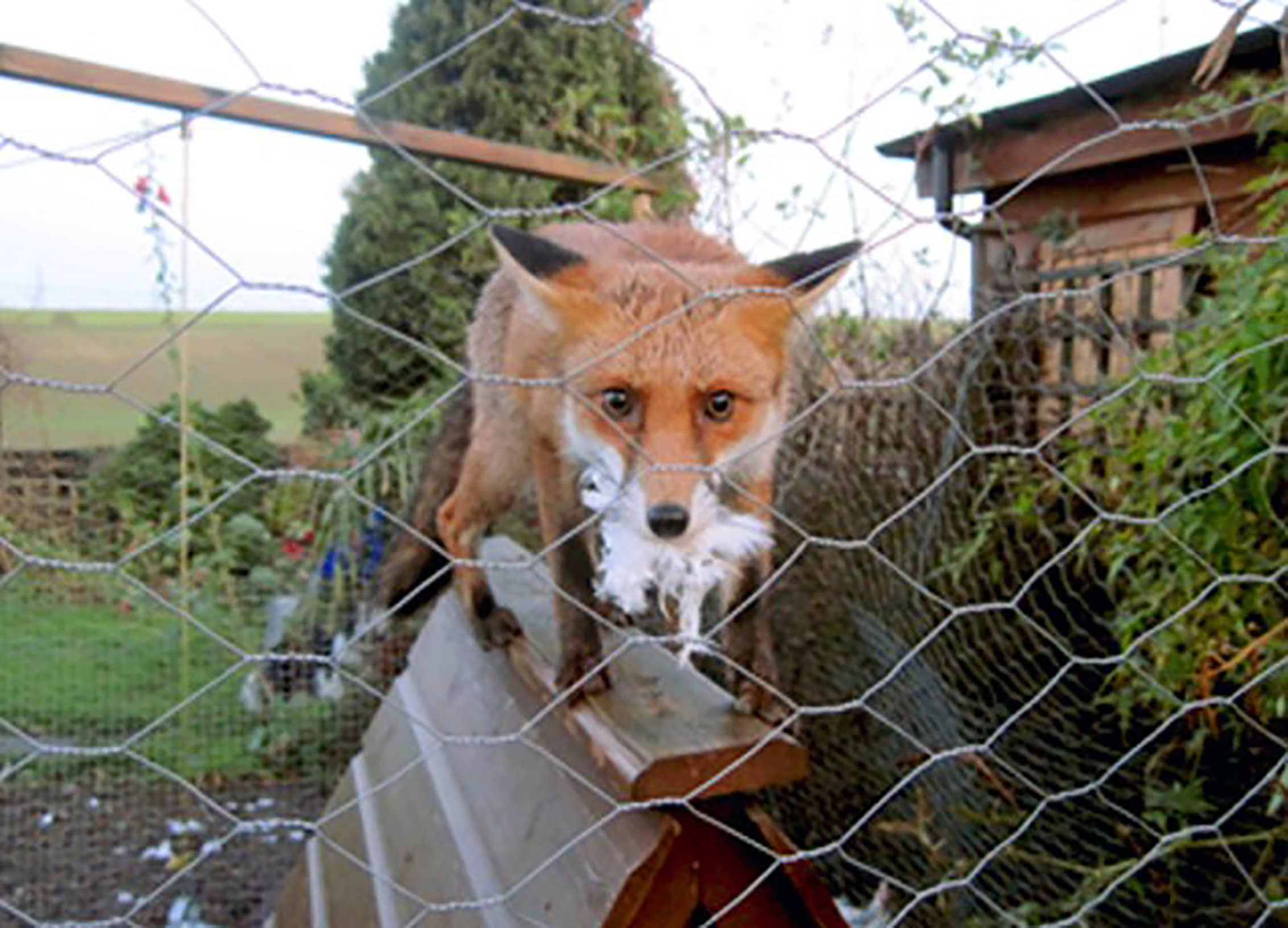 This tends to be a large issue for farmers and other individuals within the chicken farming business, and they claim that the foxes are probably one of the most problematic predators to their chickens well being. Luckily for you, these farmers and I have compiled together a guide that can help you to not only prevent foxes from gaining access into your chicken coop, but also to keep foxes away altogether.
I've put together a guide that contains information on how to create a predator-proof chicken coop in general as well as creating a fox-proof chicken coop specifically. Lastly, there are some of the best fox repellents on the market and step-by-step instructions on how to get started.
How to Keep Fox Away from Chickens?
Read More from prestigequeen.com :
What You'll Need
Predator Proof Chicken Coop DIY
Wire mesh
Complex locking system
Sensor lights
Odor repellent
Slat fence (optional)
Motion-activated sprinklers (optional)
How to Fox Proof Your Chicken Coop?
Consider Your Chicken Coop Design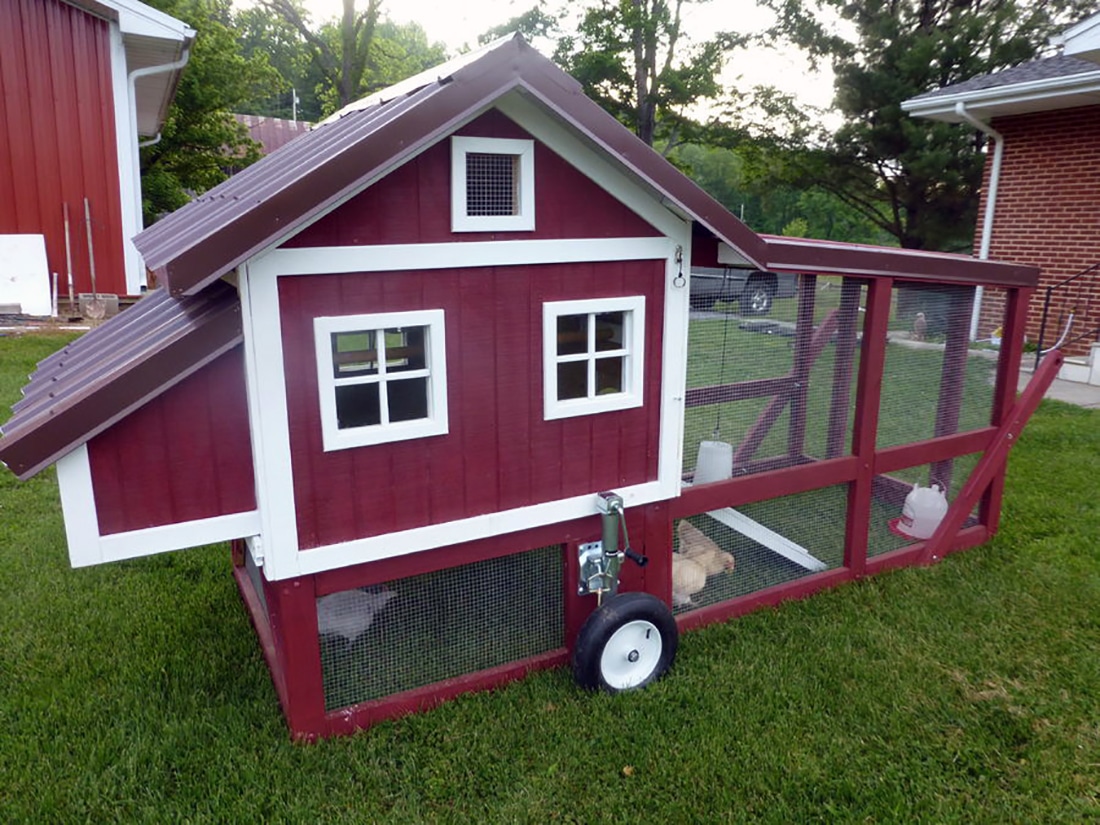 Step 1: You must consider the type of chicken coop that you have to make it predator-proof. The easiest types of chicken coops to prevent fox attacks are tractor chicken coops that are designed to having mobile abilities. Given that, you can move the tractor coop to safer areas during the night time to prevent fox disturbances. Some coops are classified as mobile coops, while others aren't but still seemingly have the ability to move around like a mobile chicken coop. Here is an example to help you better understand. But if you don't have a mobile coop, then there are still plenty of things that you can do to prevent a fox from disturbing your chickens (1).
Attach Permanent Mesh Fence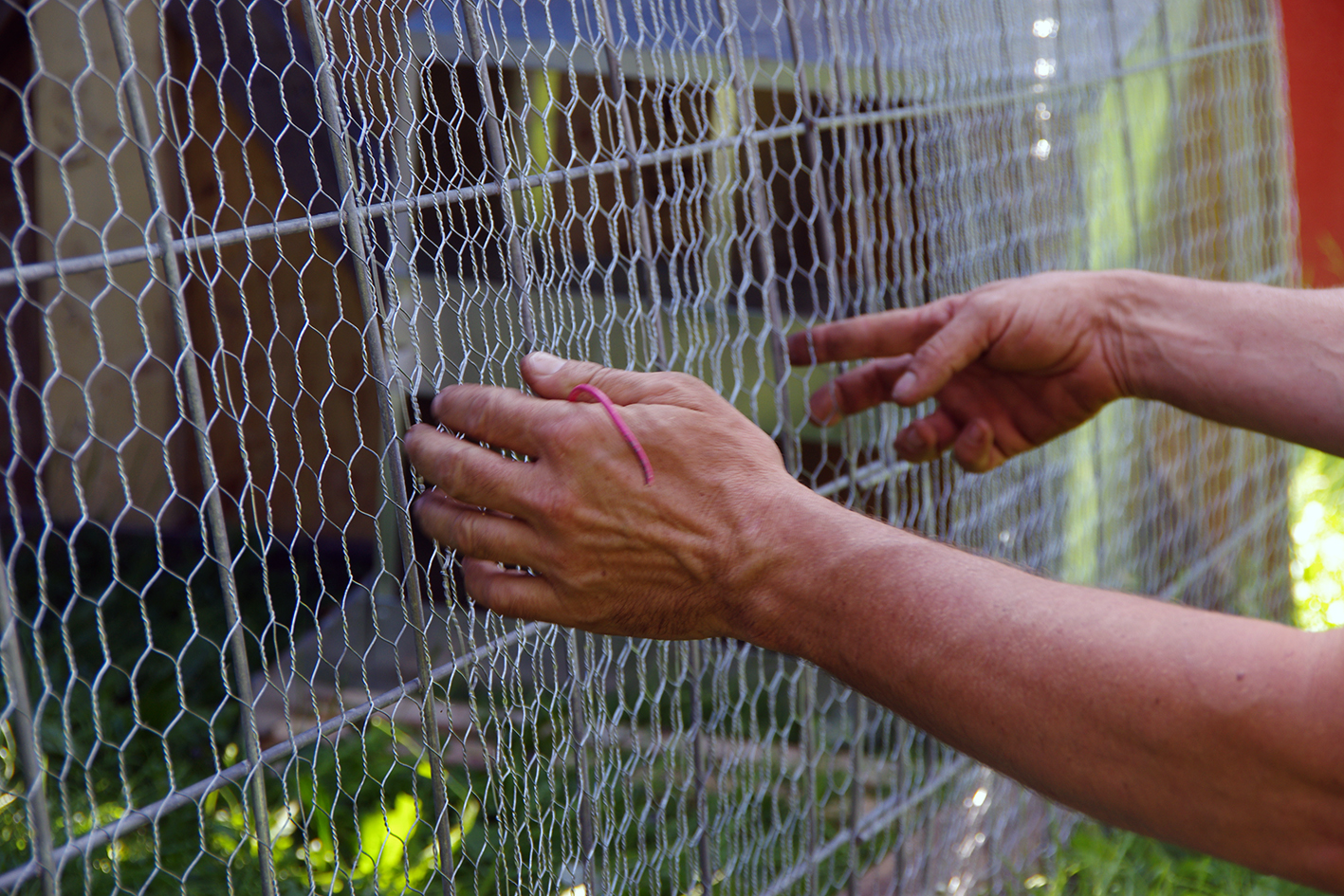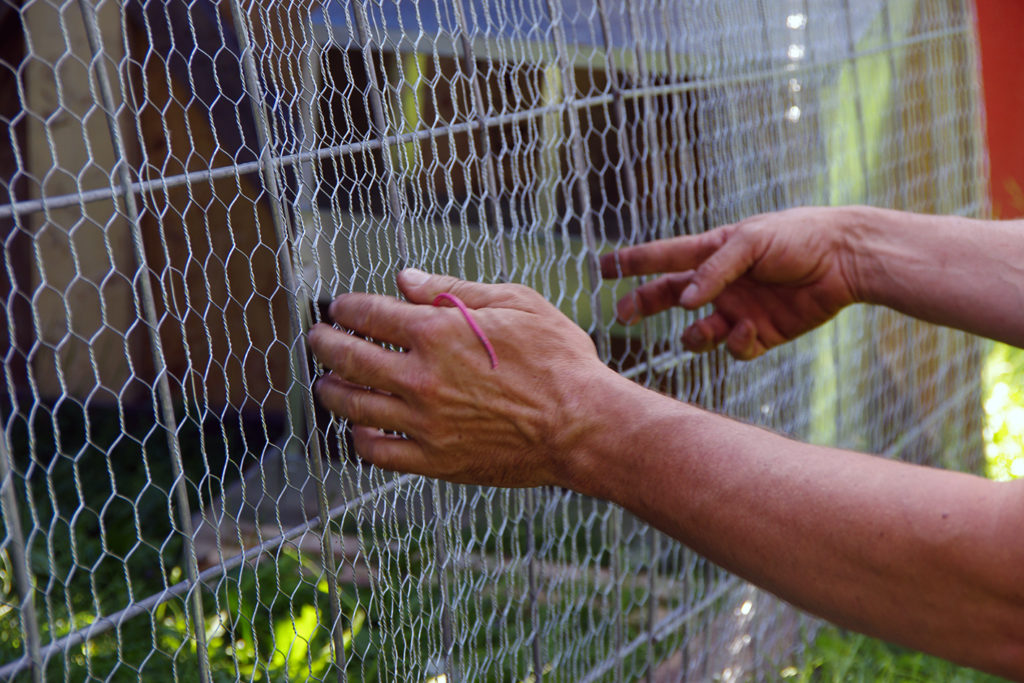 Step 2: Next, regardless of the type of chicken coop that you have, you're recommended to attach a sturdy wire material around the outside of the coop. Most coops are already designed with a wire material, but foxes are sly and creative animals that can easily tear through the thin wire and sneak through the small opening. That being said, you can prevent this from happening by installing a sturdy mesh wire on the exterior of your coop. Not only will it prevent foxes and other predators from gaining access to the inside of the coop, but most mesh wire materials are easy to install by using cable ties or some other means of assembly. Here is an example of what an additional mesh wire looks like on a chicken coop.
Image
Product
Top rated

Fence for Chicken Run




Galvanized Welded Wire

Half inch hardware cloth, ideal for snake fence, chicken wire, opossum rehab cages,chicken coops run,rabbit fencing, flower beds, wide gutters guard, fruit trees, vegetable garden, to keep out small critters such as voles, gophors, racoons,etc.
1/2"opening mesh, 36"x100', 19 gauge
Rust resistance and long service life


Check Price

Straight Cut




Aviation Snips

Cuts up to 18ga (1.2mm) cold-rolled steel or 22ga (0.7mm) stainless steel.
Spring-assisted latch for fast one-handed operation
Induction Hardened cutting edge stays sharp longer (compared to non-induction Hardened jaws)


Check Price

Pack contains 5 posts




Fence Post

Space the post 6-ft to 8-ft apart. Tabs on post allow for easy anchoring of rolled fence product.
14-gauge rugged steel, light-duty type. 3" x 3-3/4" swedged anchor plate. Polyester powder-coated.
Durable green powder coating enhances outdoor life and prevents rusting of the steel post.


Check Price

Staple Gun with Tool-Free




Stapler Ergonomic

Nailed It: This 2-in-1 tool features durable and lightweight aluminum construction, an anti-vibration comfort grip, and tool-free adjustable depth for multiple applications.
Ultimate Versatility: This nailer can use two types of fasteners – 18 gauge brad nails and 18 gauge 1/4" narrow crown staples.


Check Price

Hardware cloth




Poultry Fence

UV Treated for long lasting protection, 3-5 Years of life expectancy
Used As: Poultry fence, Back Yard Chickens and Cages, poultry runs and screening, fence around vegetable or flower gardens
Measures 3-feet length by 25-feet width, cuts with a utility knife, and leaves no sharp edges


Check Price
Assemble Mesh Wire on the Bottom of the Coop
Step 3: As mentioned previously, foxes are creative and smart creatures, so if they're unable to access the chickens by biting through the wire on the side, they'll usually start to dig beside the coop to gain access from underneath. That being said, you'll want to install a mesh wire onto the bottom of the chicken coop as well as the sides for extra protection. This keeps the foxes and other predators from having the ability to dig underneath and grab your chickens from there.
You'll also want to consider the comfort of your chickens when you're assembling the wire onto the bottom of the coop though. Since the chickens will be standing on the material, you won't want to install a wire that's too thick and can negatively affect their feet while they're walking around. You should find a wire that's specifically designed to allow dirt and grass to seep through the wire material while also preventing predators from coming inside. You may find this YouTube video helpful for how to install wire to the bottom of a chicken coop.
Use Chicken Coop Lock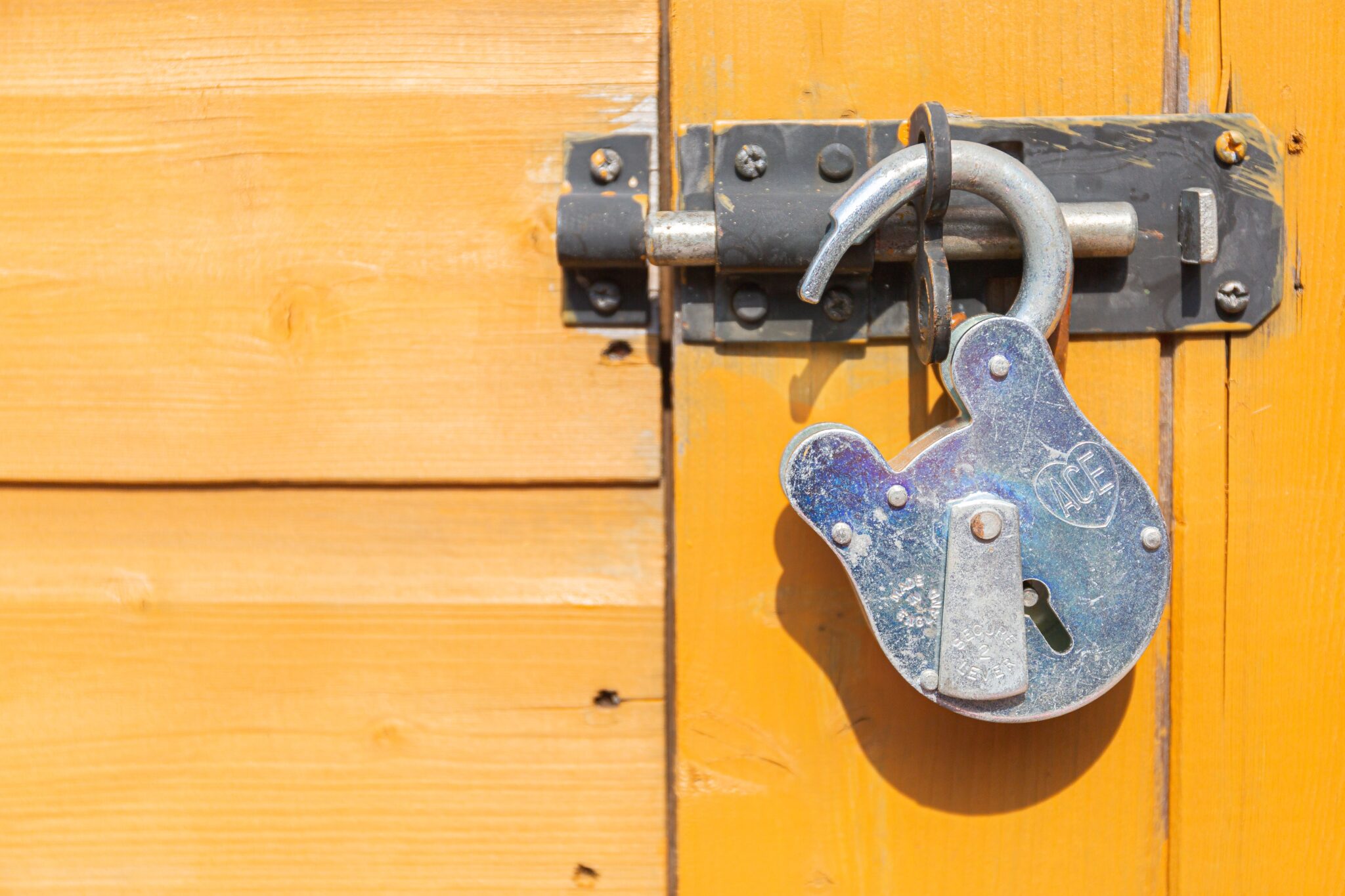 Step 4: Since foxes have grown smart over the years, you must install a locking system for your chicken coop. Not only that, but you'll need one that is more complex than the simple latch since sometimes animals can figure out how to undo latches and other simple locks. That being said, you'll want to use a lock that involves more than pushing a latch or a button. You may even want to consider using a padlock or a combination lock.
Installing a more complex lock will not only prevent foxes and other animals from getting the chickens, but it'll also prevent other people from getting into the chicken coop without your permission. I recommend that you install complex locks on all of the doors that can be used to access the inside of the chicken coop. Here is an example of a lock that would be sufficient enough to keep predators away.
Image
Product
Top rated

Solar Kit, No Battery




Automatic Coop Door Opener

Works on all Swinging Coop Doors from 16 inches to 30 inches wide, installs quickly with commonly available hand tools (not included)
Battery Powered (12V battery is required for operation) and can be recharged with UL Listed Transformer or Solar Panel
Complete Kit includes everything needed to install except for a 12V 7Ah battery and one 2x4 piece of wood (used to reinforce the door and coop)


Check Price

Coop Accessory with 3 Year Warranty




Waterproof Automatic Chicken Coop Door Opener

hickenGuard Premium model has a door lifting capacity of 1kg (2.2lb). No minimum or maximum door heights. ChickenGuard supplies a highly durable cord which has a breaking strain of 25kg or 50lbs. Runs on 4 x AA alkaline batteries (included). Long battery life & Low battery warning. Door closed indicator light visible up to 100 yards away
Comes with the new locking coop door kit! Our brand new self locking door kit – A world's first. Once the door is fully lowered locks engage on either side, adding an additional level of comfort and security for you and your hens. Weather resistant, will not warp, crack or swell with moisture. Material actually hardens and strengthens over time in the sun and elements! Door size: 10" x 12"
Simple to Setup - All in one design, no complicated wiring or cabling. Attach the ChickenGuard door opener to your chicken coop, connect the cord to the door and your ready to go.


Check Price

Coop Accessory




Electronic Chicken Coop Door

[Battery Powered]: With four AA batteries (not included), the chicken guard automatic door requires no wiring, extension cords, or solar panels; Auto chicken coop door opener includes a light sensor that signals when to open and close the auto coop door
[Secure Control Box]: Chicken coop door automatic poultry door includes a latch control box that protects the pulley mechanism from the elements; Electric chicken door opener operates with thin but strong Dyneema fiber pulley rope that is waterproof and resistant to UV light
[Deter Predators]: Chicken door automatic opener provides a secure protection from raccoons, foxes, and other predators that could harm your chickens; This chicken auto door opener could be used to protect your pellet feeder from rats and other pests


Check Price
Install a Fence for Chickens
Step 5: After you've considered everything to fox proof your chicken coop, there are still a few things that you can do to prevent foxes from coming near the chicken coop altogether. One of the most beneficial ways that I recommend the most on how to keep foxes away from chickens is to install a fence. Not just any fence, since foxes can jump over or squeeze between small spaces. But you'll want a fence that has flat slats as the boards. This will prevent them from even having the ability to sneak into your yard or see the chickens (2).
The fence will prevent foxes and other predators from getting into your yard, and they'll even increase the amount of privacy that you have in your yard. This is especially beneficial for those of you that live in more populated areas with smaller yards and more neighbors. For more assistance when fencing foxes out, here is a YouTube video on how to install the right kind of fence.
Clear Your Yard for Animal Proof
Step 6: If you don't have the time or money to install a fence, then you can also prevent foxes from coming near your chickens by clearing away anything from your yard that they can hide in. Especially in well-lit areas, foxes tend to hide behind and in between small crevices to prevent their prey from seeing them. So they might hide in a shed or under debris to prevent you or the chickens from seeing them in the act.
Because of that, you can prevent them from running and attempting to attack your chickens by removing any debris that they may have the ability to hide behind. You'll want to keep your backyard clean and cover any spaces that are big enough for foxes to hide in (2).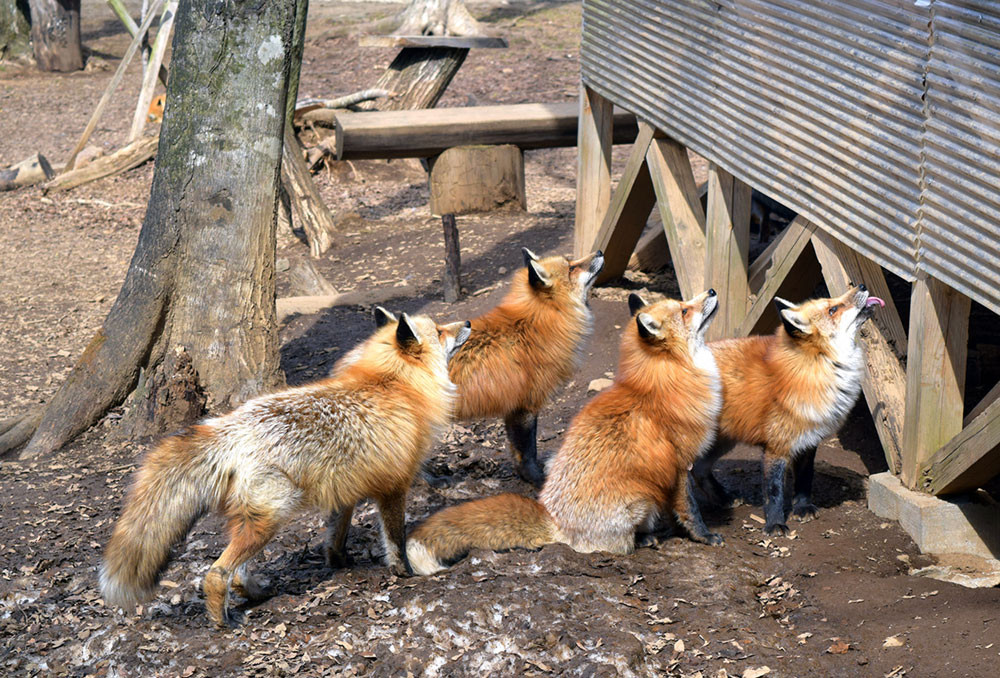 Install Sensor Lights Fox Safe Chicken Coop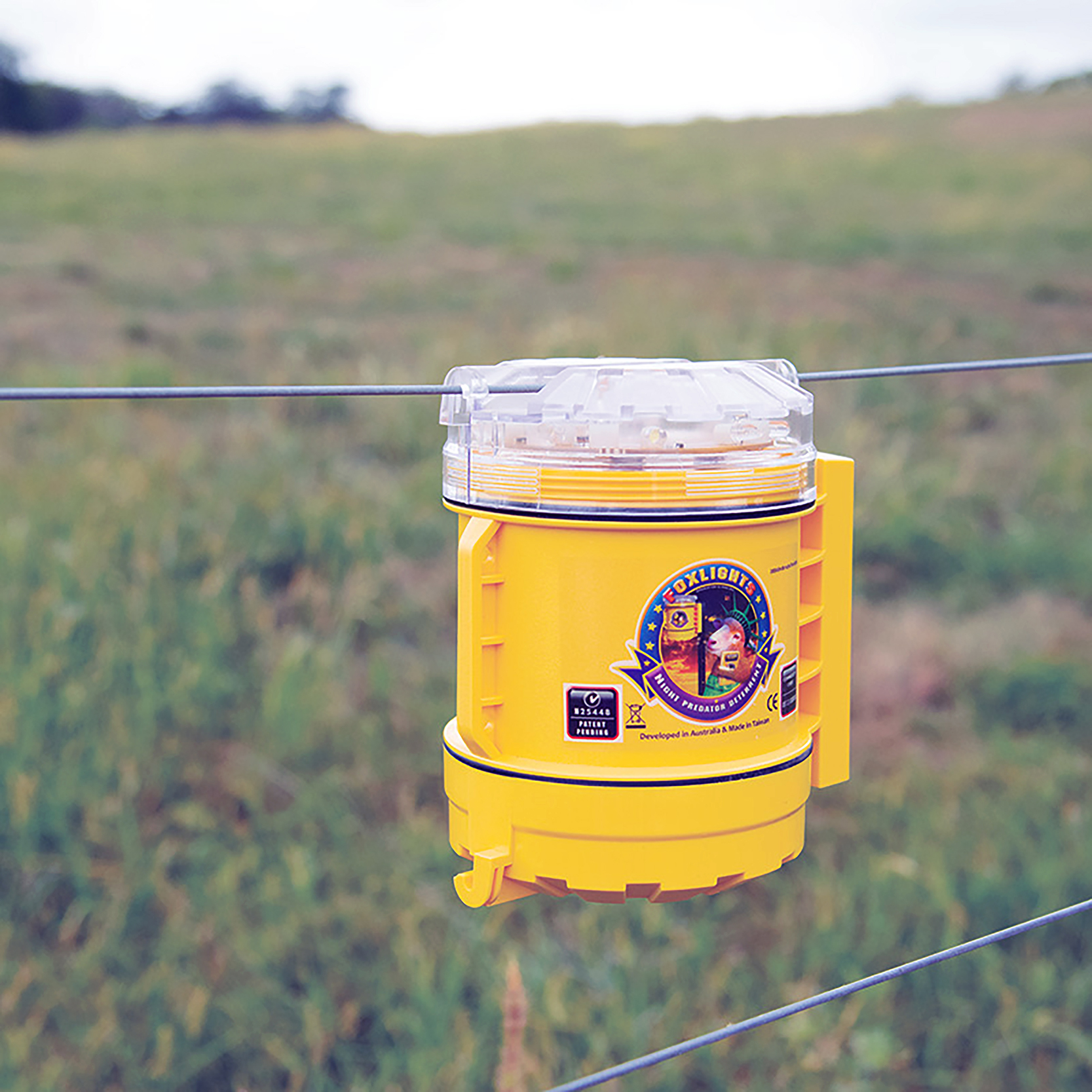 Step 7: Even if you have a fence and a clear backyard, sometimes foxes are sneaky enough to still find a way to gain access to your yard and attack your chickens, especially in the dark. Perhaps the most beneficial way to fully prevent foxes from trying to attack your chicken coop is to install sensor lights. Sensor lights can turn on when they sense certain movements throughout your yard.
From that, you'll be able to startle the foxes or other predators from contacting your chicken coop during the nighttime. And since foxes are nocturnal, they tend to attack the most at nighttime when they think no one else can see them. So by having a bright light randomly turn on when they're not expecting it, they'll become scared and will most likely run away (1).
Get a Watch Dog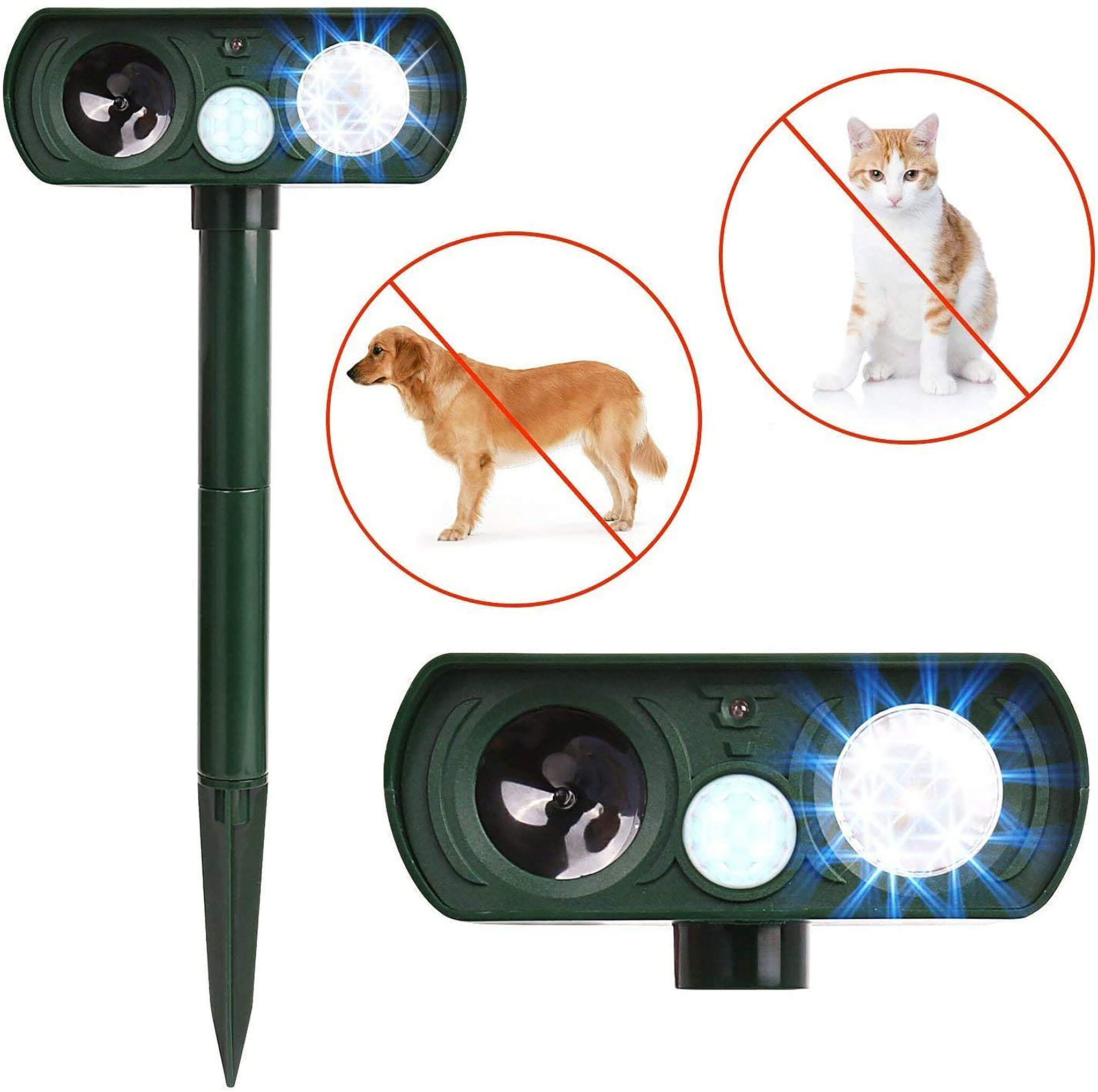 Step 8: You may think that the last thing your chickens need for protection is a dog. But you may benefit from having a watchdog around, especially at nighttime. Dogs can be specially trained to bark, scare, or even attack any predators that come their way when they're not supposed to. This can prevent foxes and their predators from coming into your yard at night since the foxes or other animals will be startled when they hear a dog's bark.
Use Fox Repellent
Step 9: Your last resort may be the watchdog since it's the most effective in keeping predators and foxes away. But I recommend using fox repellent from the very beginning. It's been the most effective for my farm and it's extremely easy to use. Fox repellent comes in many different forms and designs, but most of them are specifically designed to release chemicals that can enforce foxes and other predators to leave when they smell it.
Some products have a strong ammonia smell that can mimic the urine from other animals. And other products have a citronella smell that can make foxes uncomfortable. Regardless, they all tend to be effective and they're not harmful to your chickens, especially when you install them around the borders of your yard.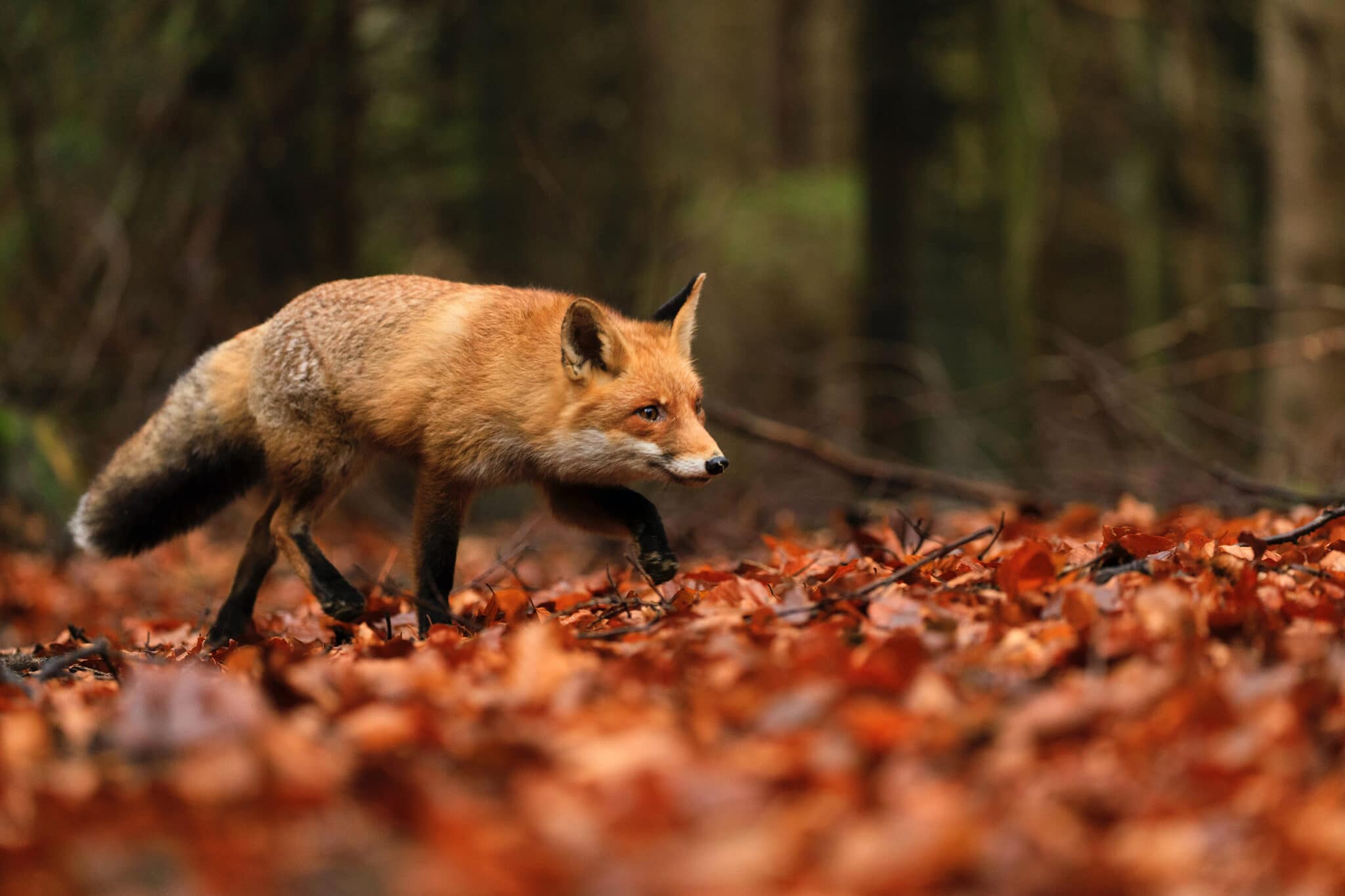 How to keep foxes away from chicken coop?
Pro Tips:
Only let your chickens out of their coop during the day when there is noise and other disturbances around
Walk around your chickens randomly throughout the day, since any predators watching will see the random patrolling and resist trying to attack
Maybe consider putting motion-activated sprinklers in your backyard, since this will initiate water to sprinkle on foxes when they enter your yard
Conclusion
Overall, foxes tend to be one of the biggest problems that your chicken coop can face, especially at nighttime. But you don't have to worry, since this guide has all of the information you need to not only keep foxes away and repel them to being with, but also to fox proof your chicken coop just in case they do gain access to your yard. It contains step-by-step information that can tell you how to keep foxes away from chickens and how to completely fox proof chicken coops. Whether it's installing fences or sense or lights, you won't have to worry about predators affecting your chickens when you follow this guide and take the advice that I've provided.
That being said, I hope you liked this tutorial and find it helpful in keeping your chickens safe and happy. If you have any other suggestions or advice, then I highly encourage you to leave them in the comments section below. And if you've found it helpful at all, I'd kindly ask that you share if to spread the information.
How to build a predator-proof chicken coop?